Jotie Tamaro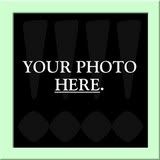 Character Name: Jotie Tamaro
Secondary Name: Albino Boy. Kiddo. Shortie.
Race: Alfar
Gender: Male
Sexual Orientation: Bisexual
Appearance
Height: 4'4"
Weight: 60 lbs
Hair Colour: Silver/White
Eyes Colour: Silver
Skin Tone: White as snow. (Pure White Skin Tone)
Personality & Mannerisms
Young and wise for a kid Alphar. Though, naive and perverted to women, he is quite a gentle and friendly person
He loves to combine multiple magic with many things, as well as attempting to combine magic with machinery.
He loves magic to death, and loves to help out more, including when it involves having to use magic on something.
His manners are quite respectable in his family, and most likely for anyone, since he eats slowly and with utensils on all of his foods, even chicken legs.
He respects women in the beginning, but if there is a woman that feels depressed and sad about an event that she is explaining to him, his first logical approach
is to dive his head inbetween the woman's breasts primarily for them to stop thinking of depressing things. He believes that usually works for women, though usually
would probably get away with it due to him being fragile and weak kid physically. Oh, and he loves all race and mankind, even if the orcs did have a bad history with his family.
Disposition: Lawful Good
Within groups of people, he's usually friendly to others around him. He mainly listen to big crowds, but usually would put in his input when he can.
When there are others around him, he usually would use magic to entertain others, using strategic ways of magic to entertain. He would use illusion types and his actual types to see if they can guess the real or fake.
While he is by himself, he usually would poof (Yes, poof. He teleports items in or out, even himself in a cloud of white mist that strangely smells like roses…) in his books to read them, or sing out loud if no one is paying attention to him.
Biography
Character Age: 21
Birthdate: Feb 6th, 3134
Birthplace: Payon
Occupation: Bookworm, magic genius, hex/magic removal/enchanter.
Jotie was born in the same place like his family, in Payon on February 6th, 3134. He was a hard worker for a small kid. He studied many types and forms of magic, in order to provide help for others. He doesn't want anything bad happen to them.
He was considered a black sheep of the family. He is very skinny, his skin is white as a piece of white paper, and his eyes are silver, as well he didn't age much after the age of ten, which of all his traits were not along his bloodline. His father, Zolos, didn't see him as a son, and called him names, instead of supporting his ideas.
Much like Zuki, Zolos didn't like magic much. But to Jotie, it was very natural. It was another thing that seemed odd to his family, considering Jotie is great with magic, unlike his other family members. Jotie studied magic and showed that magic helps just as much as being in a military.
One day, Jotie and Krystal found a kid around Jotie's age, a Kumiho named Foxtrot. Jotie and Foxtrot were both alike. They both were great with magic, and wanted to help with helping others out. His family soon adopted him as a son, so that Jotie and Foxtrot could study together. Jotie seemed to really like his new brother, and seemed to almost fall in love with him, if others see it that way.
Soon after, Jotie went on research on upon adding runes upon his body, upon with the help of Foxtrot, managed to help Jotie be able to survive better, so that Jotie wouldn't get hurt as much within battles, if that ever happened. Jotie had blue runes upon his body, that changed colors, depending on his actions, and glowed cause of that.
Jotie soon had quite an obsession of finding a way to extend lives of the furred people. He wouldn't show that to others, but whenever he was by himself and out of town, he would try to find ways of extending lives of the furred. His obsession had once almost killed him, but it still didn't stop him from researching for one. He wouldn't stop, and probably wouldn't until he finally passes…
Acquaintances
Misc Facts
Favorite Food: Fruit Salad with whip cream and lots of cherries.
Favorite Drink: Strawberry Soda
Favorite Alcohol: None. But if forced to drink one, Cherry Margarita.
Special Skills: He knows most magic, mainly able to control all types of elements of magic. He also knows few holy power-like magic. His specialty is telekinetic powers like lifting and teleportation. His other specialty is enchanting and removing harmful magic from others like hex or curses. (all ICly).
Favorite Animal: Canines
Favorite Color: Blue
page revision: 6, last edited: 21 Dec 2010 14:45